Got kids staying over and want to get them out and about?
You've planned a birthday sleepover party, hired your Sleep Stars kit, the beds are set up and you're all sorted for ideas for the evening's slumber party activities... However, if you have the kids from lunchtime on the day of the sleepover you'll want to get out and about for a while before the sleepover is in full swing.
What can you do when there aren't enough children to book a party venue but you still want them to have loads of fun? Here's our top 10 suggestions for what to do with a small group of children before they settle in for an evening of games and giggles!
An Indoor Trampoline Park.
Kids absolutely love this sort of activity. Local to us in Glasgow you will find Flip Out and Gravity but they are springing up all over the place. They aren't weather dependent being indoors but also get the kids running and bouncing about, and therefore hopefully tired out before their sleepover party later!
Get Outdoors
If the weather is reasonable (or a bit of rain doesn't phase you!), head out to a local country park for a bit of adventure time. Den building challenges, treasure hunts and races from one landmark to the next with some prizes for the winners are all ideal activities that make it more special than just a walk around the countryside. Sometimes parks have areas you can hire to host a bbq if you want everyone fed before you head home.


A Cooking/Baking Class
Get creative in the kitchen of a local restaurant or cooking academy that offers children's classes. They will learn new skills, be kept engaged for an hour or two and this activity has the bonus that they might even make their own dinner or snacks for later on! We've taken our own kids to The Cocobean Company where they get to make their own chocolates to take home – it was a big hit all round!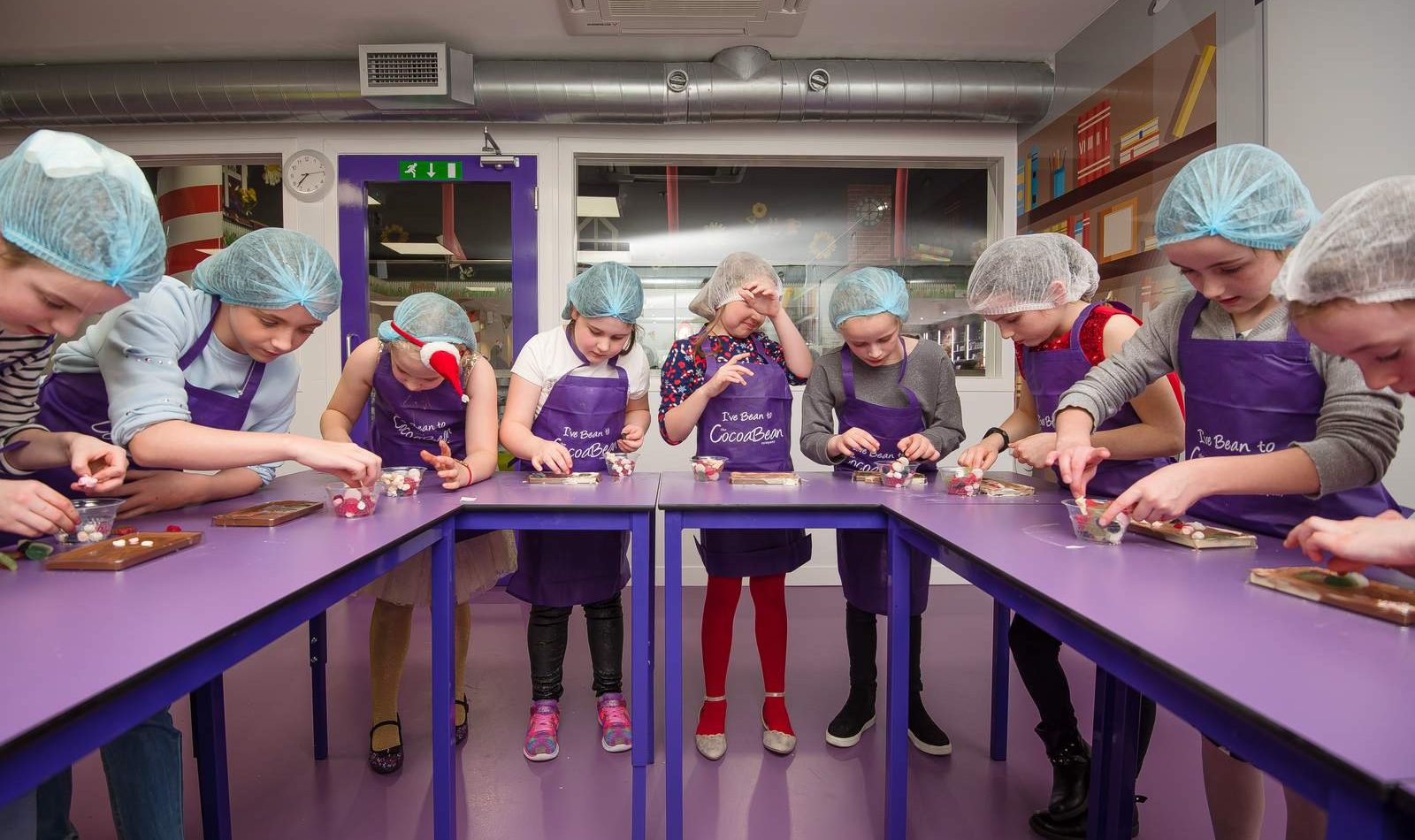 Ten Pin Bowling
A classic but always a favourite. Dodgy shoes, R&B music and a slush puppy are all part of the deal …what's not to love? Kids enjoy a bit of healthy competitiveness and there's always the option of bumpers and ramps for any younger members of the group.


A Nail Bar
Treat any group of kids that enjoy a bit of pampering to a little file and polish – they'll love feeling special and picking their colours. Just make sure to check you use a reputable salon who are experienced in working with children to get the best out of your visit.


Laser Tag
A glow in the dark run around! Instead of staying in playing computer games, let the kids be inside their own adventure quest and see who gets the highest score.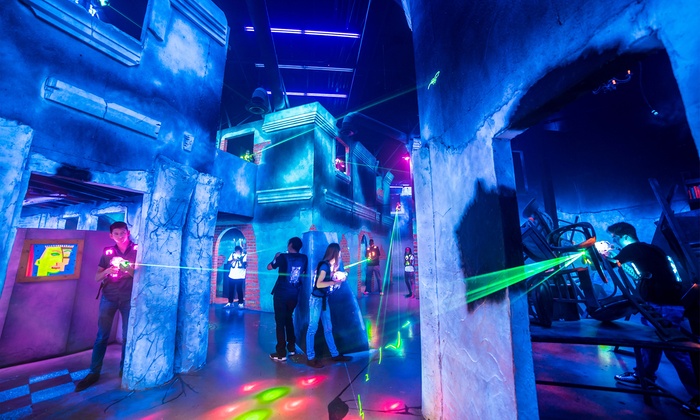 An Animal Handling Session
A lot of small farm parks/conservation areas will arrange handling sessions for small groups of kids. It's a great way of learning about different animals and how they should be cared for with a really hands on experience. Just remember to check if anyone has an allergies to animal fur before you set off.
Check out Local Events
You'll often find local kids activities on Facebook – free book readings at library's, craft taster sessions, volunteer run scavenger hunts, gala days and more – keep an eye on your area's Facebook and Instagram pages in the lead up to your sleepover date in case there is anything special happening that would be ideal for the kids to join in with.
Cinema
You may have been planning to watch a film later when everyone is in their sleeping bags but if everyone is desperate to see the latest release that won't be available at home, you might be better with an afternoon cinema trip! We'd definitely advise making up your own mini snack bags to take along – this will save you spending a fortune at the pick and mix and popcorn stands
.
Interactive Museums/Science Centre
Museums have a reputation for being a bit boring and stuffy but there are so many amazing learning  opportunities for kids in them now. The Science Centre in Glasgow is extremely interactive and the kids hardly even know they're being educated as they go round it playing with all the different features! There are similar venues all over the UK – we've also enjoyed Dynamic Earth in Edinburgh amongst others. Even more traditional museums now often have kids activities or challenges for them to complete. If you're unsure what's on offer in museums and educational centres near you just give them a call and the staff are usually more than happy to chat.
We hope this has given you a few ideas of what to do with a small group of kids for some birthday fun if you're heading out of the house for a while! If you have any other suggestions please let us know. Hopefully when you return home from your afternoon of activities, you have some well entertained, sleepy children ready for a bit of chill time with some hot chocolate before snuggling up in their sleeping bags to tell stories…wishful thinking perhaps?! A mum can dream…at least if you've hired a sleepover kit from us, there's no laundry to do the next day!